Johnny Hoogerland returns to UCI-racing!
19106 views | 6 now reading
The startlist of the Sharjah Tour, a UCI-2.2 race in the United Arab Emirates from the 27th until the 31st of January, has a hidden gem on it. Somewhere deep down on the list in the colors of UAE's Shabab Al Ahli Cycling Team we found the name of Johnny Hoogerland. Johnny Hoogerland…

We almost couldn't believe our eyes seeing the Dutchman from Zeeland on the startlist, so we quickly contacted him to find confirmation and: it's true! The real Johnny Hoogerland, Dutch national champion on the road in 2013, winner of the Driedaagse van West-Vlaanderen in 2009, wearer of the polka dots jersey in the 2011 Tour de France and above all a fan favorite returns to UCI-level racing.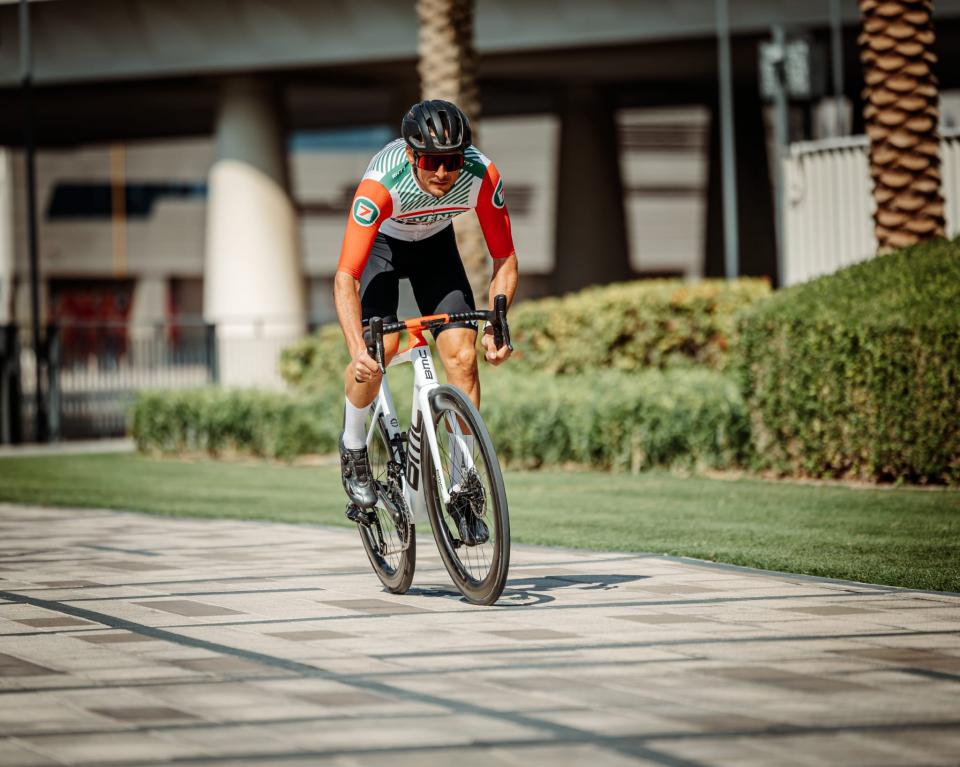 After he ended his fourteen year long career as pro cyclist, racing with Vacansoleil, Androni Giocatolli and Roompot amongst others, Hoogerland briefly worked for Roompot - Nederlandse Loterij, but quickly found out that wasn't how he wanted to spend his life. A year after his last race as pro cyclist at the Sluitingsprijs Putte-Kapellen he and his wife Gerda went in a completely different direction, literally. They packed their bags, waved goodbye to their beloved Zeeland and moved to the Austrian Bundesland Carinthia, a region they fell in love with during their honeymoon. There, in the lovely commune of Velden am Wörther See, close to the Slovenian border, they opened Pension Hoogerland, a cycling oriented hotel.

Johnny Hoogerland is very happy in Austria, where he can combine his everlasting passion for cycling with his job at his hotel. He rides along with his guests as much as possible and spends most of his spare hours on the bike as well. "Life's amazing here. I consider myself very lucky," says Hoogerland. During wintertime, when the hotel is closed, he even has time for other adventures. One of them is mountaineering. A few weeks back he climbed to the top of Monte Forato on the Italian-Slovenian border. " It is only 35 minutes from our home in Austria. The thrill of climbing a mountain and standing on the top is amazing."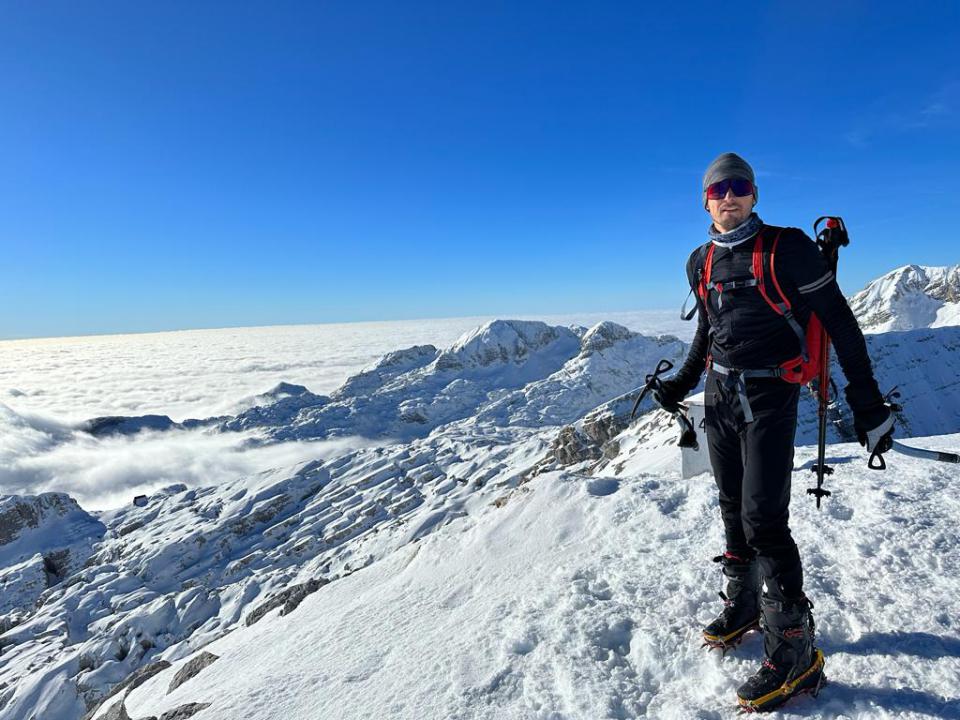 Another adventure came November last year, when Hoogerland got invited to participate in the Abu Dhabi Gran Fondo. After 150 kilometers between Abu Dhabi and Al Ain, he finished 33rd, 1'32" behind former teammate Grega Bole, who won the race. "Grega Bole (with whom Hoogerland raced at Vacansoleil - DCM in 2013, editors note) is stil a very good friend of mine and after the Gran Fondo he asked me if I wanted to join him for the Sharjah Tour." The Slovenian former winner of GP Plouay amongst 18 other professional victories won the race last year racing with Abu Dhabi team Shabab Al Ahli Cycling Team. "Then I quickly discussed it at home and my wife said: 'Just go for it! Should be cool!' I have the most fantastic wife you could imagine," laughs Hoogerland. "So now I'm here for a week. It's a real adventure. I'm enjoying my time here, making pictures and getting the chance to get to know a different culture. The people around the club are also really nice!" Johnny Hoogerland even tried traditional Emirati clothing on in a cycling cafe in Dubai.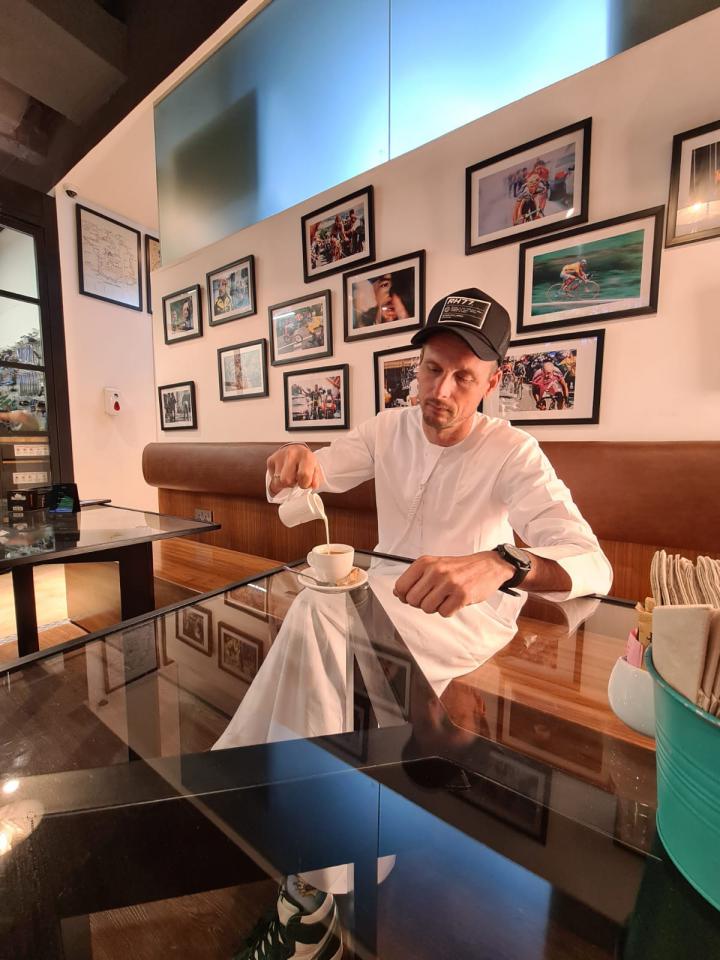 So, on the 27th of January, on the 2.300th day since his last UCI-race at the Nationale Sluitingsprijs Putte-Kapellen in 2016, Hoogerland returns to racing at UCI-level. Is it the prelude to a proper comeback? "No, not really. It's just this one race for now and then I'll return to Carinthia. But it's amazing to be part of a team that is trying to boost cycling in the UAE, one that provides young talents from this region with a platform. They're really ambitious with cycling here, which is great to see."

And when you think Johnny has come along 'just for the ride' you might be wrong. " I'm still riding my bike a lot. Last year I had more than 27.000 kilometers on my tally, with over 375.000 altimeters." That's a lot. Watch out for Hoogerland on the more difficult stages three and four, when the road goes up…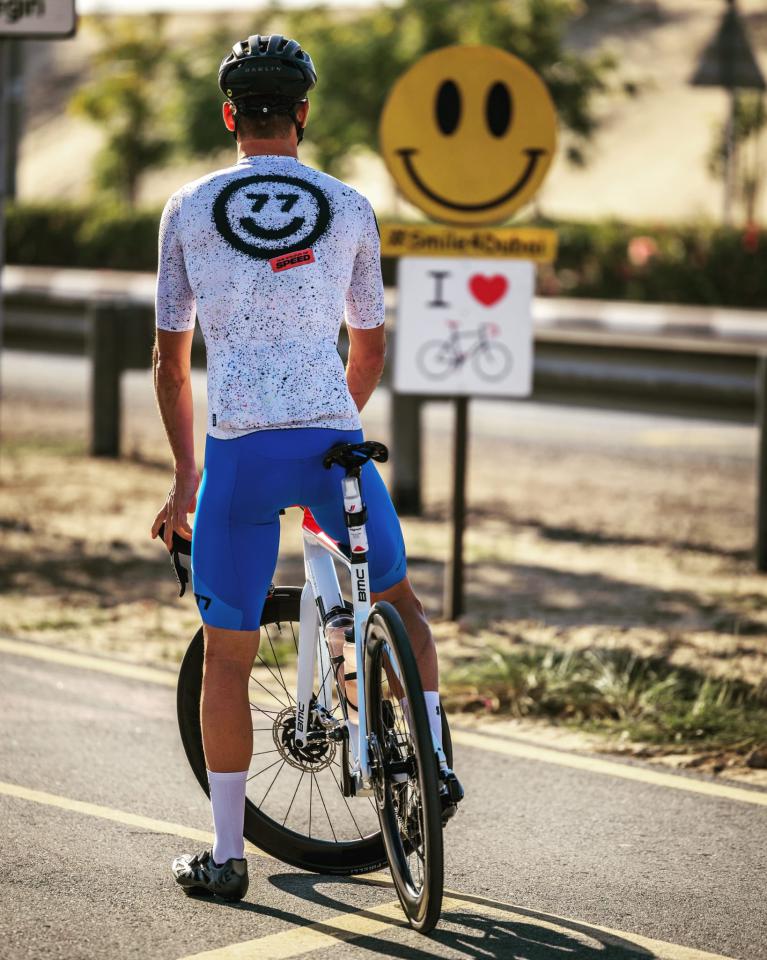 Johnny Hoogerland in Dubai
Figure 1.

List of riders with the longest time between two starts in road races.
(Only riders with over 2.000 PCS-points and results after 2000 are taken into account.)
Since 2000 only three riders with a total of over 2.000 PCS-points had a longer break between two UCI-race participations. A few very interesting names appear on that list. Well known pros like Lance Armstrong, Serge Baguet, Andrea Tafi and Raúl Alcalá had a multiple year break before returning to the pro peloton in their thirties. All the way at the top of the list is Ludo Delcroix. The Belgian winner of the 1979 Tour de France-stage to Roubaix made his comeback in the Tour du Faso in Burkina Faso in 2000, eighteen years after he ended his pro career in 1982. In 2020 he told Sporza: "I wanted to know how people lived there and that really touched me. Together with a colleague I started a non-profit organisation. In 18 years we have been able to install 196 water pumps. I am more proud of that than of my 23 victories as a rider. Those water pumps are about life and death."